HELLING OFFERS A LARGE SELECTION OF HIGH-QUALITY PRODUCTS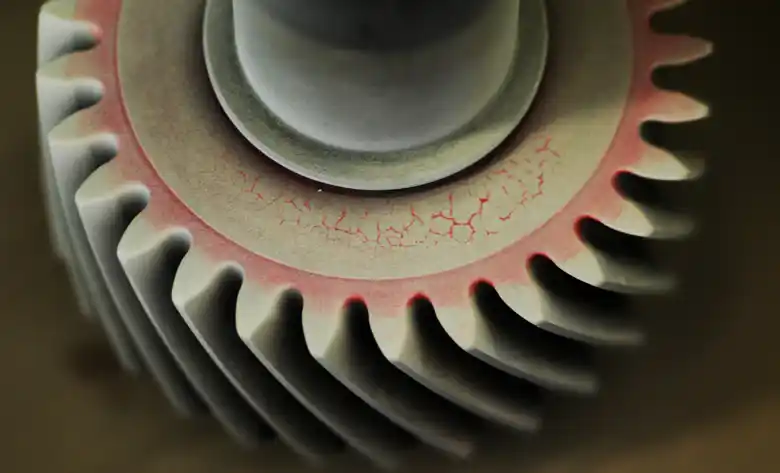 Fluorescent or colour contrast penetrant testing (PT – Penetrant Testing) is an easy-to-use sensitive method of non-destructive surface crack testing (OFR).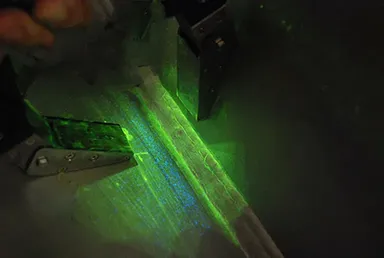 Magnetic Particle Testing
Magnetic Particle Testing (MT) is a sensitive method for detecting irregularities in the surface of ferromagnetic materials.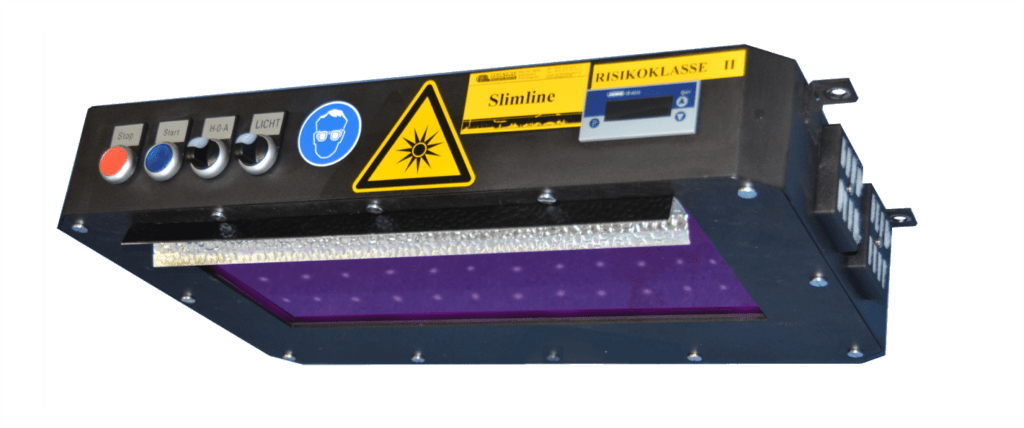 Powerful, reliable UV LED hand lamps and stationary lams for application in NDT procedures using fluorescent test media (PT, MT, forensics).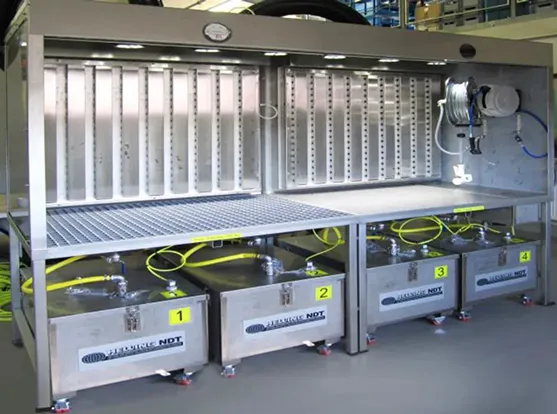 Stationary NDT test facilities (PT, MT), tailor-made in the HELLING Center for Technology, designed for specific test processes (sling chains, wheel sets, …), reporting by HELLING Connect Control System (HCC).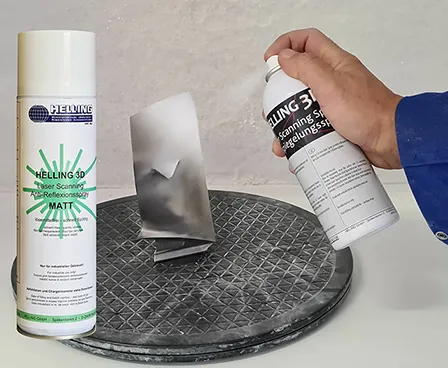 Excellent antireflection and matting of reflective surfaces prior to scanning and measuring of components (NDT) and in the dental field (plaster models, wax ups, impressions).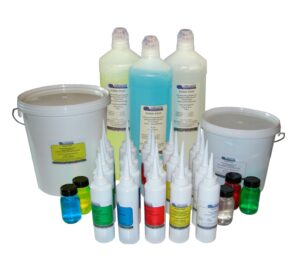 Loss-free sound transmission during ultrasonic testing due to reliable coupling of the probe to the test surface by HELLING coupling pastes, even at high component temperatures.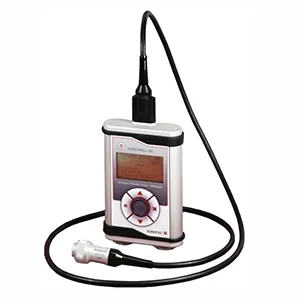 Verification of test parameters and environmental conditions by reliable measuring equipment. Factory calibrated illumination and irradiance meters.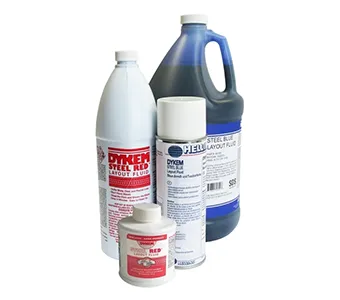 Colours and protective coatings
DYKEM products, which are high-quality staining and marking inks; resistant DYKEM Staining Colour tinting inks; rust protection and protective inks for high temperatures.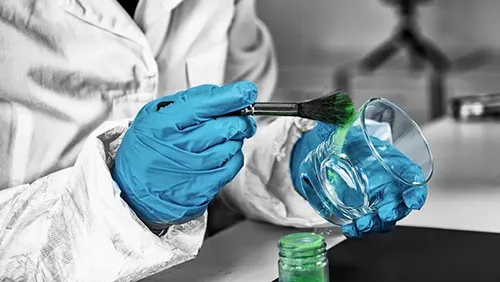 Police / forensic technology
Test products and test systems for police and criminal investigations: Forensics, trace evidence, crime scene investigation and evidence collection.
Our customers are leading global companies from the following industrial sectors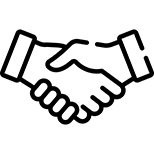 Reliable partnership
You have a test problem? You are looking for a specific test product? Then you are exactly right at HELLING company. HELLING is your partner for all issues related to non-destructive material testing and forensic technology. Many of our customers have trusted us for decades.

Over 100 years of experience
Founded in 1863 as a trading company, HELLING quickly developed to a global leader. For more than 40 years, the family-owned company has been convincing customers with its technical expertise and high-quality testing products for non-destructive material testing and forensics.

Quality Management
The development and manufacture of test products, test equipment and test facilities are subject to strict quality control in accordance with currently applicable technical regulations and international standards. Corresponding certificates and test reports are issued upon request.

HELLING GmbH
Spökerdamm 2
D-25436 Heidgraben